Fête de l'estampe 2023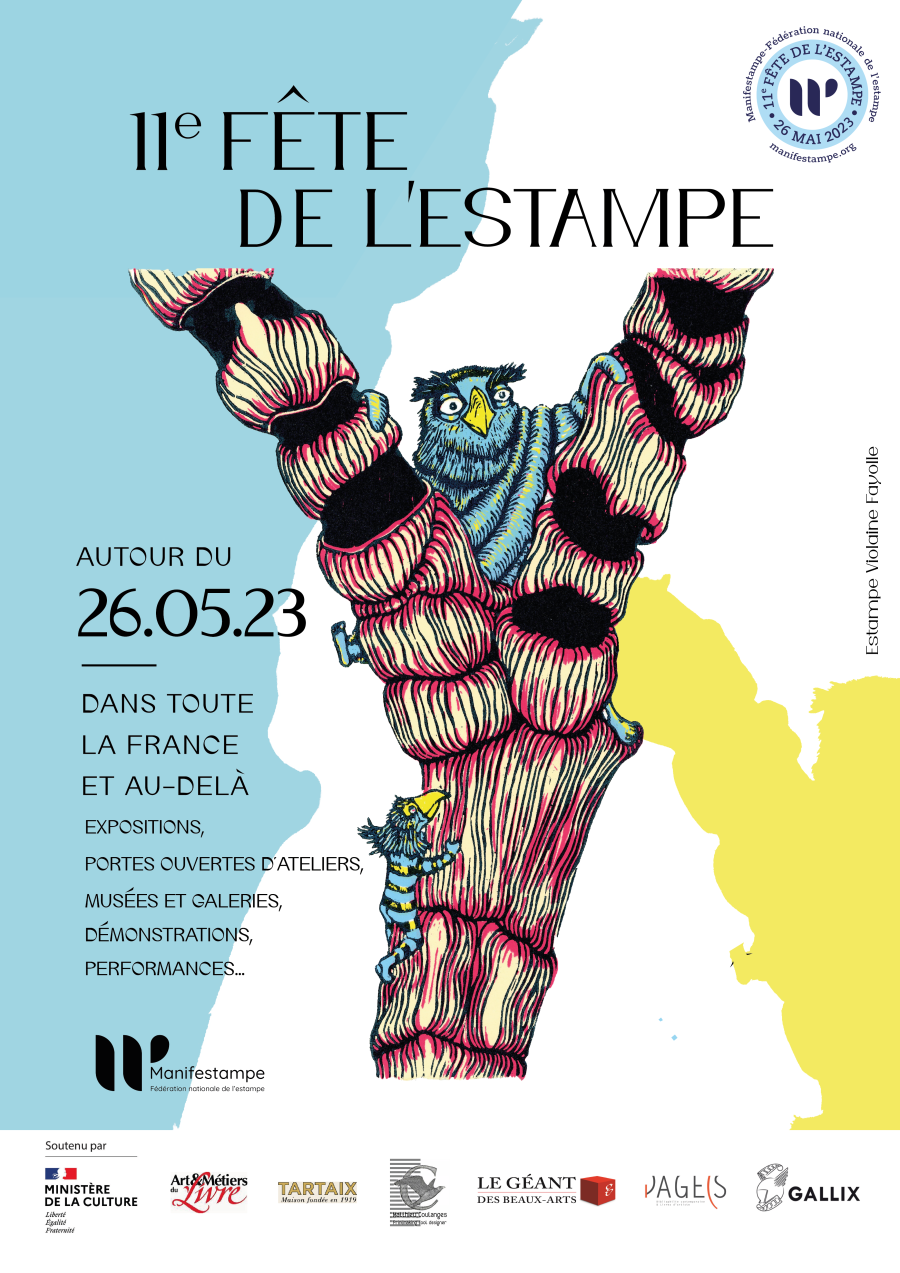 THE WHOLE MANIFESTAMPE TEAM WISHES YOU AN EXCELLENT 
FETE DE L'ESTAMPE 2023 
AND THANK YOU FOR YOUR PARTICIPATION!
The 2023 French/English regulations, to be consulted imperatively! Thank you!
Since 2013, Manifestampe-Fédération nationale de l'estampe, organizes annually the Fête de l'estampe.
The 11th edition will take place in May 2023. Exhibitiions, workshops, conferences, etc.. are organized throughout France, Europe and Beyond.
Where to do the Fête de l'estampe ? Everywhere, all initiatives are possible.
When are we gonna have this party? Friday, May 26, 2023, the day of commemoration of the Edict of Saint-Jean de Luz of 1660, which consecrates engraving as a free art.    Planned events can begin before and end after the 26th, and if possible must be open to the public on May 26, 2023. 
Who can participate? All the actors of the print who have at heart to highlight the print to the public.
How to register? Registrations are done online in the subscription tab above. After validation, the event is published on our site.
Last events
"Hybridation", exposition d'estampes de Jeanne Rebillaud et Cédric Lestiennes – Paris (France)

21, Rue Boyer Barret
75014 Paris
France

Estampes japonaises XIXème – Paris (France)

78, Avenue Mozart
75016 Paris
France

Point d'encrage visite de l'atelier – Gentilly (France)

25, rue Jean Louis (entrée parking)
94250 Gentilly
France

Paris-Ateliers ARQUEBUSIERS – paris (France)

2ter, rue des Arquebusiers
75503 paris
France